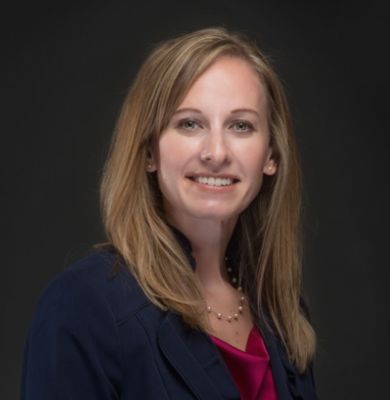 Clay County State's Attorney
Alexis A. Tracy
Deputy State's Attorney: Philip Terwilliger
Legal Assistant & Victim's Witness Assistant (felony cases): Linda Weber
Legal Assistant & Victim's Witness Assistant (misdemeanor cases): Jill Dotson
Address:
211 West Main Street, Suite 204
Vermillion, SD 57069
Phone: (605) 677-7107
Fax: (605) 677-7228
Hours of Operation: 8:00 a.m. - 5:00 p.m. Monday through Friday*
*(Excluding Holidays and lunch hour pursuant to county policy.)
---
The Clay County State's Attorney serves the citizens of our county and of South Dakota as the chief prosecutor of adult and juvenile crimes occurring in Clay County. While the principal responsibility of the office is the prosecution of adult and juvenile crime, the office has the duty of protecting children who may be living in abusive or neglectful homes. Additionally, the office is responsible for providing legal advice and representation to the Board of Commissioners for the county and other elected and appointed department heads and staff.
---
Crime Victim's Rights
Crime victims in South Dakota have long held rights provided by South Dakota statute. In addition, with the passage of Constitutional Amendment S (also known as 'Marsy's Law') in 2016, Crime Victim's now possess several South Dakota Constitutional Rights. These rights can be found at: https://atg.sd.gov/docs/MarsysLawCardFinal11.16.2016.pdf
Additional information, can be found via the SD Attorney General website at: https://atg.sd.gov/victim/marsyslaw.aspx
Crime victim's may also sign up to receive automatic notifications via text message and/or email about upcoming court proceedings by creating a log-in and registering for notificaitons through the SAVIN automated notification system at: https://savin.sd.gov/portal/
If you are a victim of crime in Clay County and have any questions regarding these rights, please contact the State's Attorney's Office.
---
Current Employment Opportunity:
Deputy State's Attorney, Clay County, South Dakota
Salary: $54,946 - $60,441 annually DOE, plus state retirement, health insurance and partial dependent care
Closing Date: Open until filled
General Information: The Clay County State's Attorney's Office invites applications for a full-time Deputy State's Attorney to perform professional legal services on behalf of the State of South Dakota, Clay County and county departments in criminal and civil court, as well as administrative proceedings. This position serves under the general direction of the Clay County State's Attorney. Duties vary but include the prosecution of criminal cases, juvenile crimes, and juvenile abuse and neglect cases.
Examples of duties include:
Prepare and manage a caseload of predominantly misdemeanor cases, low-level felonies, juvenile violation cases, and juvenile abuse and neglect cases. Present cases for legal proceedings. Perform legal research. Prepare, draft, and file legal documents and correspondence.
Review offenses, police reports, and evidence to make determination on charges. Prepare, send, and track subpoenas for witnesses and records. Prepare and interview witnesses for legal proceedings. Appear regularly in court. Select jurors.
Communicate, correspond, and collaborate with parties involved in cases including victims, parents, school personnel, attorneys, court personnel, and law enforcement regarding procedures and actions for those cases. Respond to inquiries from the public.
Make recommendations for custody, parental rights, sentences, and restitution for juvenile and magistrate files.
Stay informed on changes in relevant law and statutes and proposed legislation and policy pertaining to criminal law, juvenile delinquency, and juvenile abuse and neglect.
Represent the State's Attorney's Office at public, private, and inter-governmental programs and events as directed by the State's Attorney.
Seek, locate and procure grant funding by completing applications and any necessary reporting associated with said grants.
Answer, handle, or direct phone calls and walk-in traffic from the public regarding matters addressed by the office.
Performs other job-related duties as required by the State's Attorney.
Minimum Qualifications: Graduation from a college of law. Attainment of a Juris Doctorate degree from an accredited law school. Admission by the Supreme Court of South Dakota to practice law in the state of South Dakota; or be licensed to practice law in any other state and able to take the next available South Dakota bar examination; or be a recent or imminent law school graduate, eligible to sit for the next available South Dakota bar examination. Working knowledge of civil and criminal law and methods and practices of pleadings; court procedures and rules of evidence; principles, methods, materials and practices utilized in legal research; and general law and established precedents. Ability to prosecute cases. Ability to speak and write effectively in the preparation and presentation of legal matters. Ability to establish and maintain effective working relationships with coworkers, other agencies and the public. Ability to maintain professional appearance and demeanor. Must successfully complete pre-employment background process.

Preferred Qualifications: Strong written and oral argument skills.
To apply: Applicants should submit a cover letter, resume, writing sample (not to exceed five pages), and references to: Alexis Tracy, Clay County State's Attorney, 211 W. Main Suite 204, Vermillion, SD 57069; or Alexis.Tracy@claycountysd.org.
Clay County is an Equal Opportunity Employer.